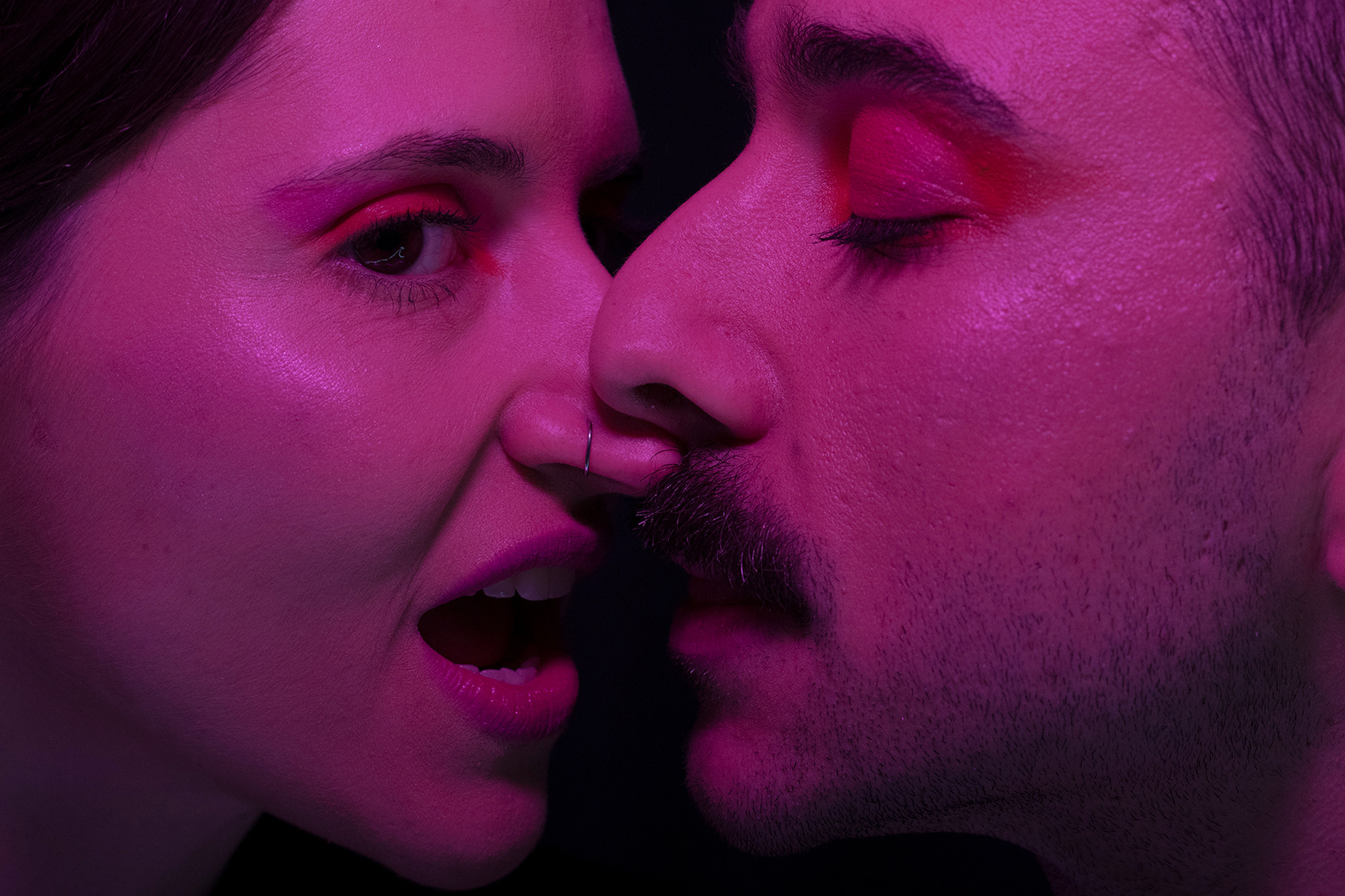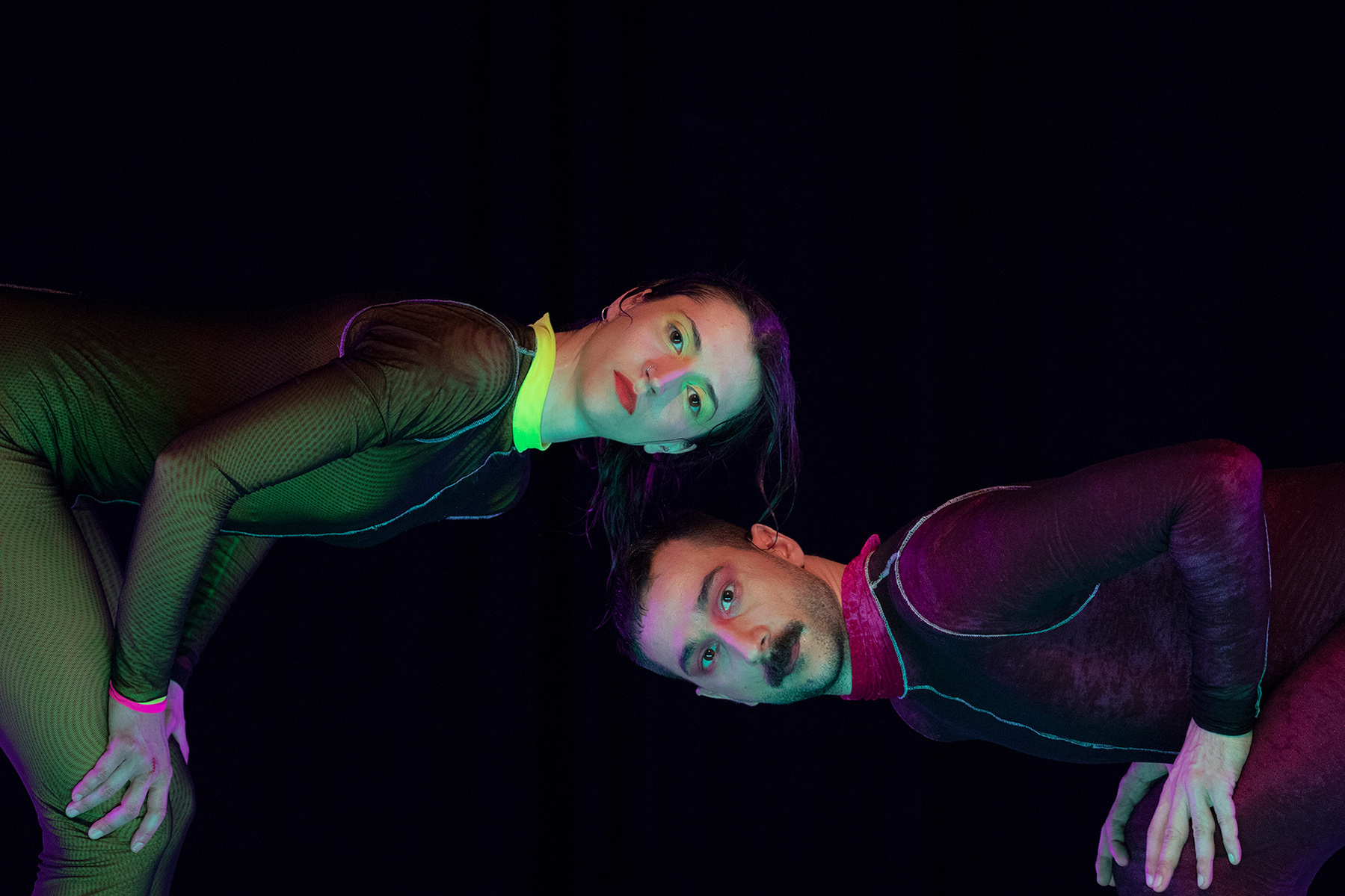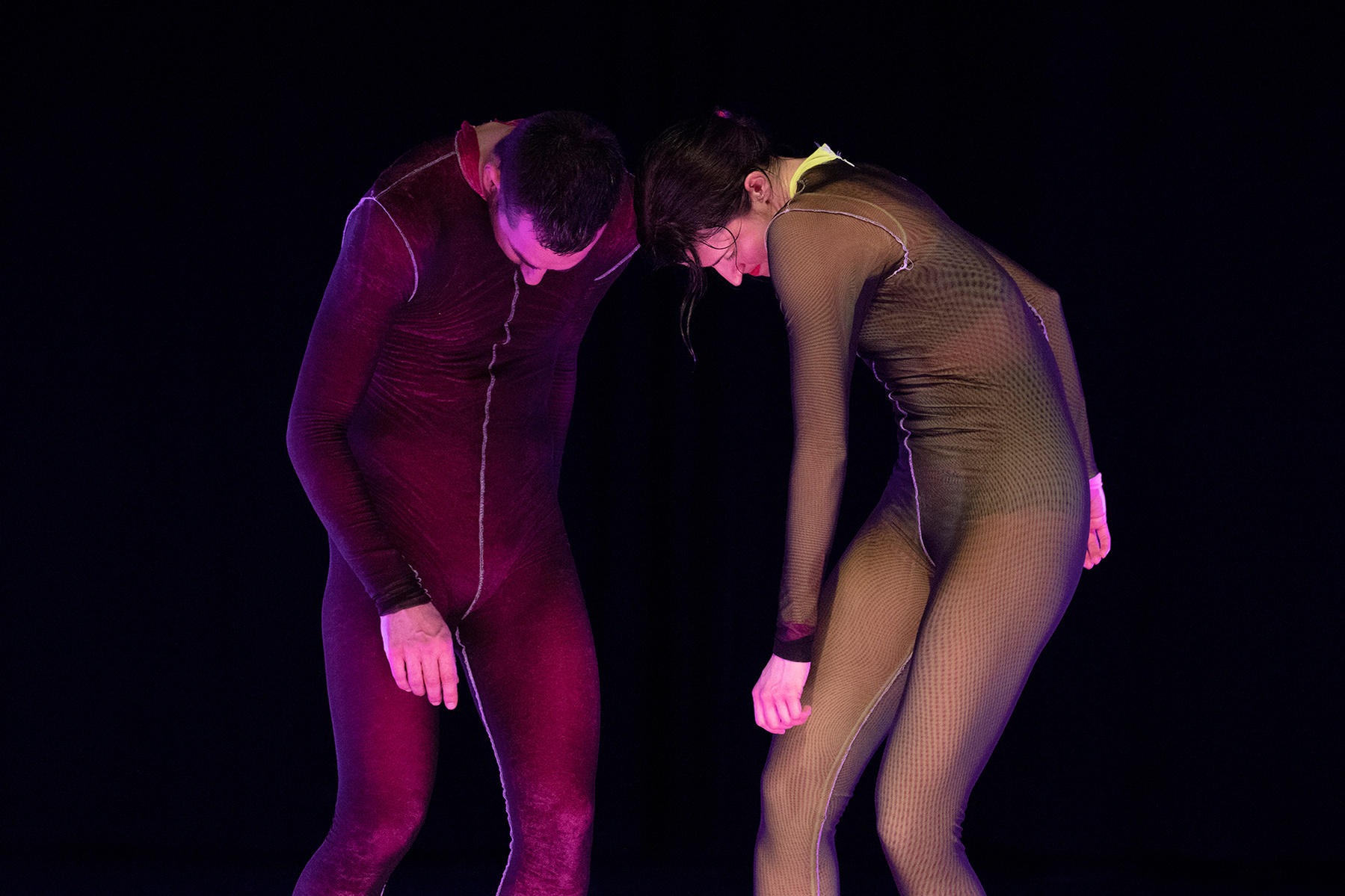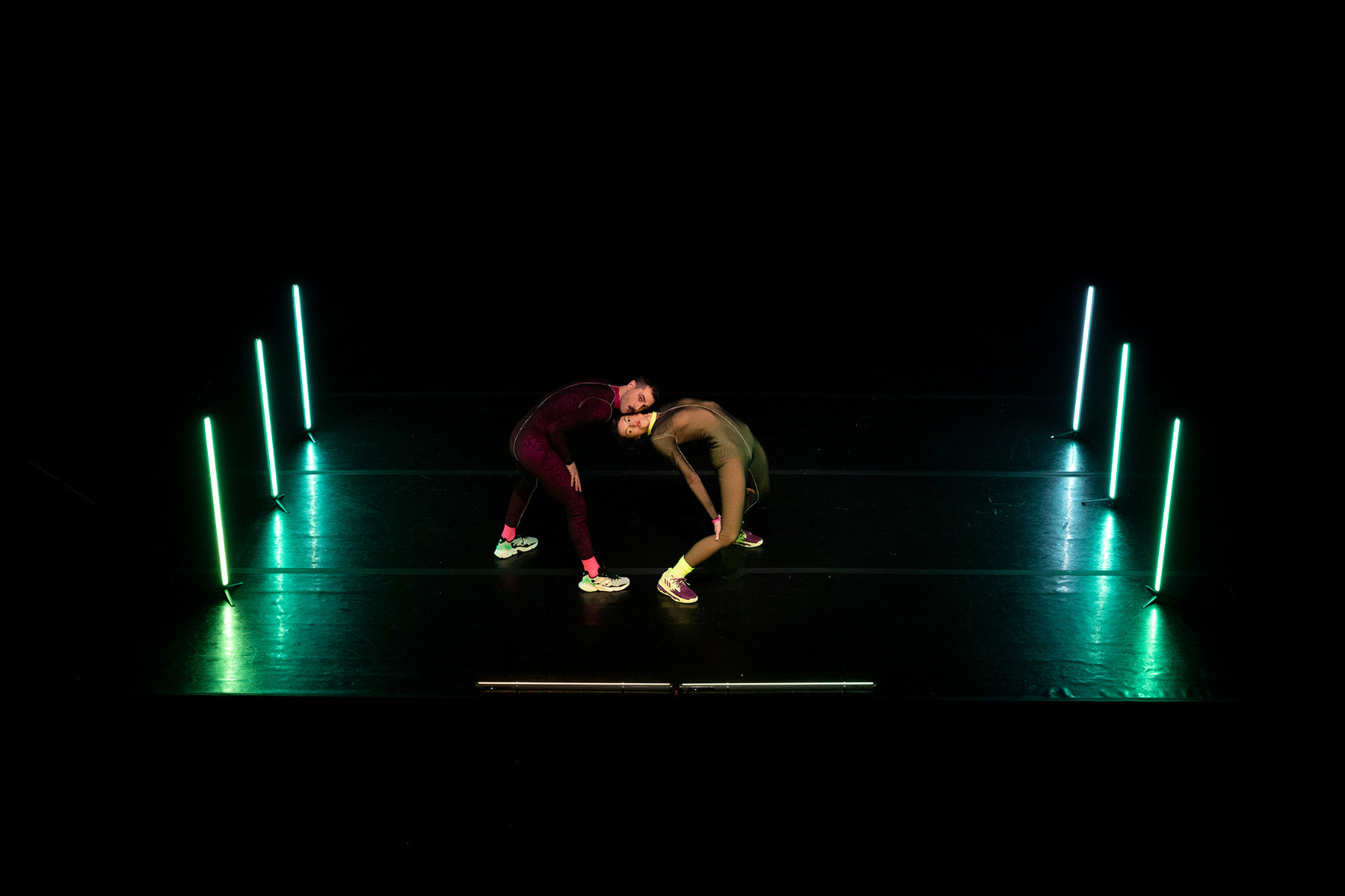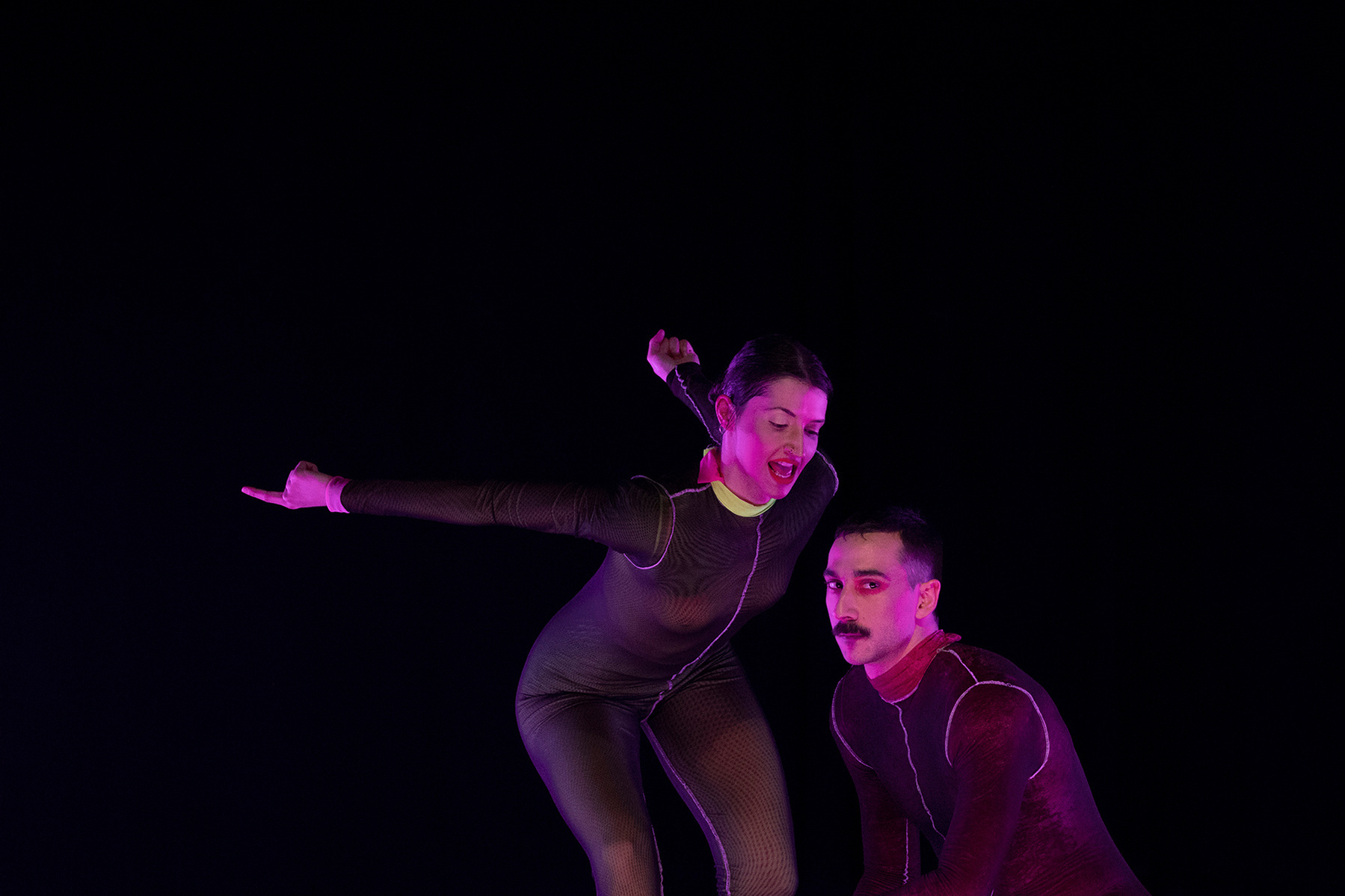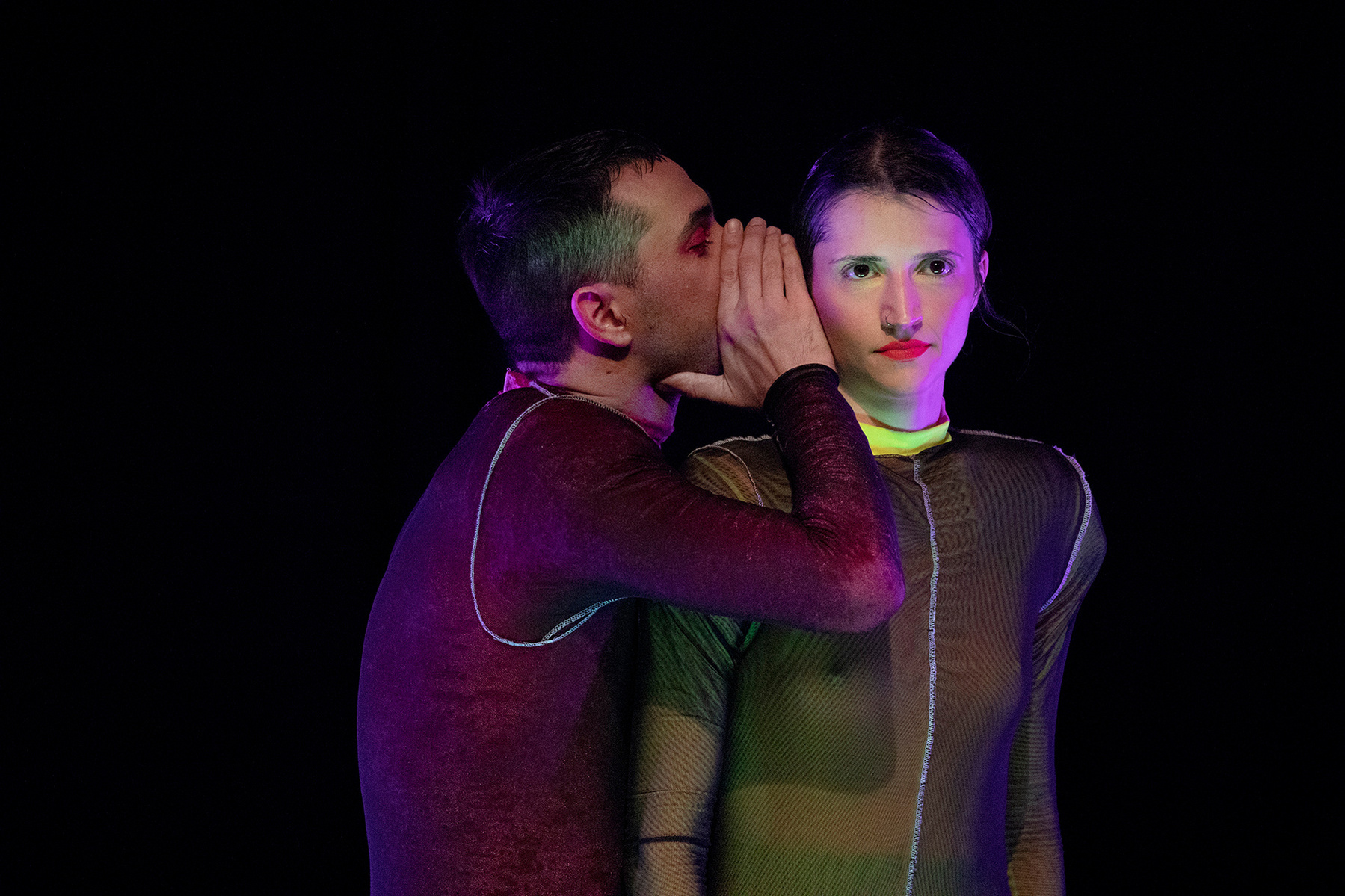 PATAGOS/ BY SOFIA MAVRAGANI
Two performers surrender their voices to movement and make a blast (Πάταγος). Words, music, and sounds become a body and compose a muted/silent score that blurs the boundaries between what we hear and what we see.
Unalike texts, which are not heard, songs and rhythmic asymmetries, equally not heard, lead the performers along a peculiar coordination of movement. Two separate, self-existent bodies create a single image without being assimilated.
With Πάταγος, Sofia Mavragani continues her research on the musicality of the body and the materiality of the voice. She composes her works based on a paradoxical equation between sound and movement. In Πάταγος, movement emerges as the exclusive protagonist through the elimination of every sound stimulus
Concept- Choreography: Sofia Mavragani
Performance: Maria Vourou, Efthimios Moschopoulos
Dramaturgy: FBDS, Ioanna Valsamidou
Artistic Collaborator: Babis Makridis
Music advisor: Coti K.
Costume Designer: Dimos Klimenof
Light Designer: Evina Vasilakopoulou
Makeup artist: Katianna Chatzilouizou
Photos: Margarita Yoko Nikitaki
Graphic Design: Dimitris Politis
Production: Fingersix/Athens
With the financial support of the Hellenic Ministry of Culture & Sports
Premier: 25/02/2022, Knossos Theatre
Πάταγος was presented in a 3-day shared event, along with a symposium about theatre by ACT II digital magazin and the Electronic Music Festival Electric Nights by MedeaElectronique.